Bob Tattoo Studio is known to be the finest top best tattoo shop in Bangalore since 2013 and located at Gopalan Signature Mall and Orion Mall in Bangalore as a top part in the classification Tattoo Artists Bangalore. Bob Tattoo Studio is one of the best tattoo shops in Bangalore. The business utilizes people devoted to their jobs while running after its essential vision and more significant objectives.
Are you excited for getting inked?Looking for tattoo shop near me! Bob Tattoo Studio, we depict our studio as a bit of shelter where we value all artistry and support a free progression of thoughts both from our craftsmen just as customers.
We are there to oblige all your custom tattoo necessities with our exceptional team of craftsmen who represent considerable authority in freehand, dynamic, conceal, moderate, and blackwork plans.
Our exciting designs are what separates us. Our group of specialists top tattoo artists gives their total 100 % to meet every customer's degree of fulfillment directly from origination to execution, conveying a good and multifaceted piece of craft each time. We owe our victories to our customers' trust, for we comprehend and hold dear the feeling and opinion that a tattoo is in each customer's heart. So Bob Tattoo Studio is known to be the best tattoo shop in Bangalore.
We endeavor to ensure a flawless tattoo art encounter with each opportunity you visit and guarantee that  you'll leave a cheerful soul. So people, let your most out-of-control thoughts come through, we'll design and convey your fantasy tattoos, for who doesn't cherish a test? Go along with us on our innovative experience through the captivating universe of ink.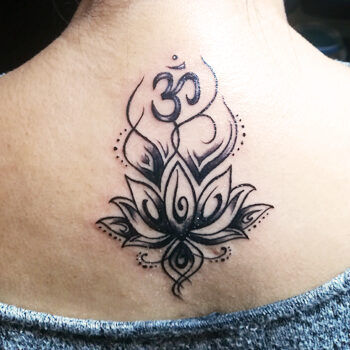 WHY BOB TATTOO STUDIO?
Tattoos have been a piece of the Indian culture since the days of ancient. This artistic expression has been famous across the length and broadness of India. Before, Tattoos have filled different needs, making distinguishing proof imprints, upgrading magnificence, and an image of security. Such is the force and significance of inking in our way of life. In the previous few years, countless tattoo shops have come up.
Nonetheless, our studio is a unique best tattoo shop in Bangalore. At Bob Tattoos, we have a group of committed and dedicated experts who make each design with enthusiasm. Our certified arrangement of artisans plays out their responsibility flawlessly. We play it safe to guarantee customers' security. Our craftsmen keep themselves side by side with the most recent patterns of the tattoo world. They continually work on their ability and range of abilities to ceaselessly ad-lib and advance. We have had the option to set up standing as the best tattoo studio in Bangalore with these ascribes. Are you looking for best tattoo shop in Bangalore/tattoo shop near me ?Bob Tattoo Studio, we invest wholeheartedly in being the most favored decision of Bangalorean's. Assuming you are searching for the best tattoo artist for yourself, your pursuit finishes here. Tracking down the best tattoo shop in Bangalore, Bob Tattoos, which has particular tattoo craftsmen(top tattoo artists), is certifiably not a severe deal any longer. With Bob Tattoo, your fantasy about getting inked makes sure to turn into a reality.
Get in touch with us through WhatsApp at 78294 95606.
IDEAL DESIGNS
Prime Location
&
HYGENIC ENVIRONMENT
Flawless Art
Testimonials
See what people are saying
I am happy to express my feelings towards this tatoo center ,it was good and clean, i want to tell important thing about the person who put my tatoo ,BOB he is having nice skills and good nature ,thank you BOB😍😍"
Reddy prasad
 3 weeks ago
Awesome tattoo work and soo friendly… Do come visit if u want quality tattoo in ur budject All over… Professional works at peak ❤️❤️
Naveen Kumar S
 6 days ago
Thanks bob. It was a great experience. The tattoo came out really good! The place is hygienic and new needles were used. Appreciate the detailing and the precision in the work. A good piece of art indeed…."

Ashwini N
 3 weeks ago